Quality Systems Specialist – Givaudan Daman and Diu
Join us and celebrate the beauty of human experience. Create for happier, healthier lives, with love for nature. Together, with passion and creativity, we deliver food innovations, craft inspired fragrances and develop beauty and wellbeing solutions. There's much to learn and many to learn from, with more than 16,800 employees around the world to explore ideas and ambitions with. Every day, your talent, your innovative spirit, and your determination will shape our future, making a positive difference on billions of people. Every essence of you enriches our world. We are Givaudan. Human by nature.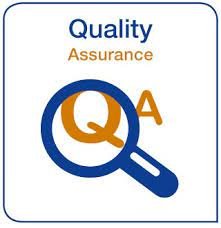 Quality Systems Specialist – Your next position?

As a quality specialist you will be primarily supporting the shop floor and Quality Control quality system and im-provement programs to drive quality performance, mind-set and customer satisfaction at site level. You will be also responsible to maintain the local Quality and Food Safety programs aligned with global policies, regulatory and customer requirements. Besides, you will participate in local vendor and Customer Quality Programs.
In this position you are expected to be based in Daman site and directly reporting to our Head of Quality
In this exciting role, you will:

Support local shop floor quality system and improvement projects.
Support quality audits.
Support Quality Control improvement projects (flows, methods, calibration, etc.).
Support customer complaints and non-conformance management (Z1, ZV, Z2Q, Z2P, Z3).Support trouble shooting of local issues related to their area of expertise.
For Laboratory specialist, coach and mentor QC Technicians on their daily testing and SAP utilization.
You?
Are you someone who wants to shape your world? Who excels being in a culture where you can express yourself in a creative team environment? Who wants to collaborate and learn together with teams who are as passionate as you are? Then come join us – and impact your world.
Your professional profile includes:

University degree in Chemistry, Microbiology, Food Technology or related technical field.
Related experience of 5 to 9 years. Knowledge of GMP, HACCP, and sanitation programs.
Background in Quality and Food Safety Systems such as ISO 9001, ISO 22000, FSSC 22000, and customer audits.
Lead internal auditor experience.
Manage Quality & Food Safety Programs: Support the local quality, food safety, and food defense programs.
Update and keep current all documentation that goes with them. Specific responsibility for programs such as Halal, kosher, and organic programs.
Lead & Perform Audits: Use your technical expertise to guide internal audits and monthly food safety inspections.
Support Site Quality: Provide mentoring to all staff. Engage the production floor to guide operations employees and lead site training.
Work Inter-Departmentally with Food Safety Non-Conformance: Manage non-conformance, including participation and review of the causes, trend analysis, and action follow-up.
SAP is an added advantage.
Proficient in the understanding of order fulfilment processes, including order entry, planning, warehousing, production, quality control and shipping to be lead inter-department teams and develop corrective actions
Some project management skills.
Basic understanding of relevant QIC, FC&A and Ops processes (such as Ingredient life cycle Mgmt, Vendor
Quality, Customer Quality requirements, Specification and Formula management, Continuous improvement,
Complaint, Issue and Crisis Mgmt, Industrialization, Audit and Change Management, relevant to assigned area of activity.).
Basic understanding of Givaudan's manufacturing technologies and product characteristics (such as liquids, spray drying, powder blending, process Flavours, JBC, Emulsions, separations, extractions), relevant to assigned area of activity.
Our Benefits

Attractive package with benefits
Excellent opportunities for progressive learning and development
A creative team environment that will inspire you
At Givaudan, you contribute to delightful taste and scent experiences that touch people's lives.
You work within an inspiring teamwork culture – where you can thrive, collaborate and learn from other talented and passionate people across disciplines, regions and divisions.
Every essence of you enriches our world.
Diversity drives innovation and creates closer connections with our employees, customers and partners.
Givaudan embraces diversity and is committed to building an inclusive environment where everyone impacts our world.
Apply Online Link FOR Quality Systems Specialist