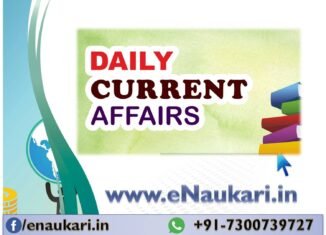 1-Prime Minister Narendra Modi inaugurated the Summit RAISE 2020 – 'Responsible AI for Social Empowerment 2020.
प्रधानमंत्री नरेंद्र मोदी ने रिस्‍पॉन्सिबल ए.आई. सोशल एम्‍पॉवरमेंट – 2020 – राइस समिट का उद्घाटन किया।
2-Piyush Goyal, Minister of Railways and Commerce & Industry, Government of India inaugurated Phoolbagan Metro station of East-West Metro.
केन्द्रीय रेल, वाणिज्य और उद्योग मंत्री पीयूष गोयल ने पूर्व-पश्चिम मेट्रो के फूलबागान मेट्रो स्टेशन का उद्घाटन किया।
3-Scientists at S. N. Bose National Centre for Basic Sciences find new "BreathPrint" for detecting ulcer-causing gastric pathogen.
एस. एन. बोस नेशनल सेंटर फॉर बेसिक साइंसेज के वैज्ञानिकों ने अल्सर पैदा करने वाले गैस्ट्रिक रोगाणु का पता लगाने के लिए नया "ब्रेथप्रिंट" खोजा
4-Minister for Development of North Eastern Region, DoNER, Dr Jitendra Singh released a Coffee Table Book on Discovering the Heritage of Assam.
पूर्वोत्‍तर क्षेत्र विकास मंत्री जितेन्‍द्र सिंह ने असम की धरोहर पर एक कॉफी टेबल बुक का विमोचन किया।
5-Pakistan's firebrand cleric-cum-politician Maulana Fazlur Rehman has been unanimously appointed as the first president of the Opposition's newly-formed anti-government alliance Pakistan Democratic Movement (PDM).
पाकिस्तान के तेज-तर्रार मौलवी तथा नेता मौलाना फजलुर रहमान को विपक्ष के नवगठित गठबंधन 'पाकिस्तान डेमोक्रेटिक मूवमेंट'(पीडीएम) के पहले अध्यक्ष के रूप में सर्वसम्मति से नियुक्त किया गया है।
6-Indian Olympic quota winner Yashaswini Singh Deswal won the 10m air pistol event in the 5th edition of the International Online Shooting Championship (IOSC).
ओलंपिक कोटा हासिल कर चुकी भारतीय निशानेबाज यशस्विनी सिंह देसवाल ने पांचवीं अंतरराट्रीय आनलाइन निशानेबाजी चैंपियनशिप में स्वर्ण पदक जीता।
7-To catalyse cutting-edge solar cell manufacturing in India, NITI Aayog, the New and Renewable Energy Ministry, and Invest India organised a global symposium virtually 'India PV EDGE 2020'.
नीति आयोग, नवीन और नवीकरणीय ऊर्जा मंत्रालय (एमएनआरई) और इनवेस्ट इंडिया ने भारत में अत्याधुनिक सेलर सेल विनिर्माण को बढ़ावा देने के लिए छह अक्टूबर को एक वैश्विक संगोष्ठी का आयोजन किया।
8-Software industry major Dassault Systemes has established a research centre in collaboration with Shiv Nadar University in Uttar Pradesh's Greater Noida.
सॉफ्टवेयर उद्योग की कंपनी दसॉ सिस्टम्स ने उत्तर प्रदेश के ग्रेटर नोएडा में शिव नाडार विश्वविद्यालय के साथ मिलकर एक अनुसंधान केंद्र स्थापित किया है।
9-Bollywood Actress Mishti Mukherjee, who worked in films and music videos, died.
फिल्मों और संगीत वीडियो में काम करने वाली बॉलीवुड अभिनेत्री मिष्टी मुखर्जी का निधन हो गया।
10-Senior Congress leader and former Legislative Council member (MLC) Naseeb Pathan died. He was 68.
कांग्रेस के वरिष्ठ नेता और पूर्व विधान परिषद सदस्य (एमएलसी) नसीब पठान का निधन हो गया। वह 68 वर्ष के थे।
Various 10th Passed Jobs in India