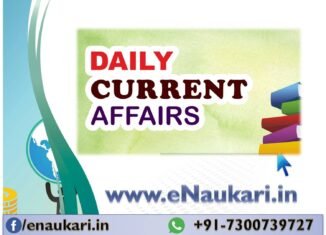 1-Administrator of Lakshadweep Dineshwar Sharma died in Chennai. He was 66.
लक्षद्वीप के प्रशासक दिनेश्वर शर्मा का चेन्नई में निधन हो गया। वह 66 वर्ष के थे।
2-Local authorities in north London have formally cleared the operation of Ambedkar House as a museum.
उत्तर लंदन के स्थानीय अधिकारियों ने आंबेडकर हाउस को संग्रहालय के तौर पर काम करने की औपचारिक मंजूरी दे दी है।
3-Ukrainian tennis player Stanislav Poplavskyy has been given a lifetime ban for participating in match-fixing activities, the Tennis Integrity Unit said.
टेनिस इंटिग्रिटी इकाई (टीआईयू) ने कहा कि यूक्रेन के टेनिस खिलाड़ी स्टेनिसलाव पोपलावस्की पर मैच फिक्सिंग गतिविधियों का हिस्सा बनने के लिये आजीवन प्रतिबंध लगाया गया है।
4-Amateur Sneha Singh wins in the seventh leg of Hero Women's Pro Golf Tour at the Noida Golf Course.
अमेच्योर गोल्फर स्नेहा सिंह ने नोएडा गोल्फ कोर्स पर हीरो महिला प्रो गोल्फ टूर का सातवां चरण अपने नाम किया।
5-Athletics Federation of India (AFI) appointed the vastly experienced Radhakrishnan Nair as its full-time chief coach, filling the post left vacant after the resignation of Bahadur Singh in July.
भारतीय एथलेटिक्स महासंघ (एएफआई) ने राधाकृष्ण नायर को अपना पूर्णकालिक मुख्य कोच नियुक्त किया जो पद जुलाई में बहादुर सिंह के इस्तीफे के बाद खाली हो गया था।
6-Asian Development Bank (ADB) has approved a USD 190 million (over Rs 1,400 crore) loan for modernisation and upgradation of power distribution system in Karnataka's capital city of Bengaluru.
एशियाई विकास बैंक (एडीबी) ने कर्नाटक की राजधानी बेंगलूरू की विद्युत वितरण प्रणाली के आधुनिकीकरण और उन्नयन के लिये 19 करोड़ डालर (1,400 करोड़ रुपये से अधिक) का कर्ज मंजूर किया है।
7-The International Ski Federation canceled several events in China that were supposed to test the venues for the 2022 Beijing Olympics, including next year"s snowboarding world championships.
अंतरराष्ट्रीय स्की महासंघ ने शुक्रवार को चीन में कई प्रतियोगितायें रद्द कर दी जो 2022 बीजिंग ओलंपिक के लिये स्थल परीक्षण के लिये आयोजित होनी थी जिसमें अगले साल की स्नोबोर्डिंग विश्व चैम्पियनशिप भी शामिल है।
8-Former Rajasthan chief secretary DB Gupta was appointed as the Chief Information Commissioner (CIC) of the state.
राजस्थान के पूर्व मुख्य सचिव डी. बी. गुप्ता को राज्य का नया मुख्य सूचना आयुक्त नियुक्त किया गया है।
9-US President-elect Joe Biden has tapped his key COVID-19 advisor Indian-American Dr. Vivek Murthy as the next Surgeon General.
अमेरिका के नवनिर्वाचित राष्ट्रपति जो बाइडन ने कोविड—19 पर अपने प्रमुख सलाहकार एवं भारतीय मूल के अमेरिकी डा. विवेक मूर्ति को अगला सर्जन जनरल नियुक्त किया है।
10-The Delhi and Districts Cricket Association (DDCA) named former India player Atul Wassan as the chairperson of the Cricket Advisory Committee (CAC) for the upcoming season.
दिल्ली और जिला क्रिकेट संघ (डीडीसीए) ने पूर्व भारतीय खिलाड़ी अतुल वासन को आगामी सत्र के लिये अपनी क्रिकेट सलाहकार समिति (सीएसी) का अध्यक्ष बनाया ।
Various 10th Passed Jobs in India