Govt Job | 2,12,476+ Jobs:-Apply To 371463 Govt Job On eNaukari.in, Jobs for Any Graduate Passed, #1 Job Portal In India. Explore Graduate Pass Job Openings In Your Desired Locations Now!
Latest Government Jobs 🔴 LIVE UPDATES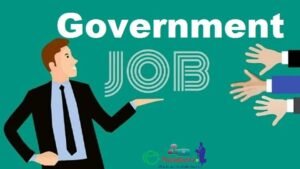 Govt Job | 2,12,476+ Jobs
♠
Sr. No
Govt Job
Name of Posts 
Vacancies
Last Date
APPLY Link
1
Rajasthan Computer Vacancy 2023
Sanganak (Computer)
530
10-Aug-23
Click Here
2
UPSSSC Auditor Recruitment 2023
Lekha Parikshan (Auditor)/ Asst. Accountant
530
01-Aug-23
Click Here
3
CGPDTM Examiner Recruitment 2023
Food Technology,Bio-Technology,Bio-Chemistry,Chemistry,Physics,Bio-Medical Eng., Electronics & Communication, Electrical, Computer& IT
553
04-Aug-23
Click Here
4
Rajasthan ANM Recruitment 2023
Auxiliary Nurse and Midwife (ANM)
2058
08-Aug-23
Click Here
5
Army NCC Special Entry Scheme 2023
NCC Special Entry
55
03-Aug-23
Click Here
6
NJILOMD Recruitment 2023
Technician -1, Laboratory Attendant, Technical Assistant
63
28-Jul-23
Click Here
7
RPSC Recruitment 2023
Junior Legal Officer (JLO)
140
09-Aug-23
Click Here
8
GERMI Recruitment 2023
Various Posts
—
14-Jul-23
Click Here
9
VSSC Recruitment 2023
Scientist/ Engineer
61
21-07-023
Click Here
10
UPSC Recruitment 2023
Air Worthiness Officer, Air Safety Officer, Livestock Officer, Junior Scientific Officer, Public Prosecutor
261
13-Jul-23
Click Here
11
RPSC RAS 2023
Various Civil Service Posts
905
31-Jul-23
Click Here
12
FSSAI Recruitment 2023
Food Analyst and Junior Analyst
—
23-Jul-23
Click Here
13
Rajasthan Ayurved Vibhag Bharti 2023
 Ayurveda officer
652
Click Here
14
UPSSSC  Recruitment 2023
Enforcement Constable
477
28-Jul-23
Click Here
15
RPSC Recruitment 2023
 Assistant Professor
1913
25-Jul-23
Click Here
16
Western Railway RRC WR Apprentices 2023
RRC WR Apprentices
3624
26-Jul-23
Click Here
17
AIIMS Jodhpur Recruitment 2023
Non-Teaching
281
18-Jul-23
Click Here
18
Chandigarh Police ASI Recruitment 2023
Assistant Sub-Inspector (ASI)
44
15-Jul-23
Click Here
19
Army SSC Tech 2023
SSC Technical Officer (Lieutenant)
196
19-Jul-23
Click Here
20
Jharkhand JSSC 2023 Exam
Asst Branch Officer, Jr. Secretarial Asst, Labor Enforcement ,Planning Asst, Block Welfare ,Block Supply officer,
Circle Officer
2017
19-Jul-23
Click Here
21
Rajasthan RSMSSB Recruitment 2023
Junior Accountant, Tehsil Revenue Accountant
5388
26-Jul-23
Click Here
22
UPSSSC Recruitment 2023
Dental Hygienist
288
20-Jul-23
Click Here
23
PGIMER Chandigarh Recruitment 2023
Group A, B, C Various Posts
206
13-Jul-23
Click Here
24
Bihar Recruitment 2023
Police Constables
21391
20-Jul-23
Click Here
25
UPSSSC  Recruitment 2023
X Ray Technician
382
17-Jul-23
Click Here
26
Bihar Teacher Recruitment 2023
Primary,Secondary,higher Secondary
170461
12-Jul-23
Click Here
FAQs  for Govt Job | 2,12,476+ Jobs:
✅ Which degree is best for government jobs?
Most of the Government Organizations, Banking and Public sector companies requires any degree / Graduates in any discipline for Clerk level, Officer level and Administrative level posts. But your Degree must be full time and studied from any  UGC / Government recognized Institute / University.
Top Best Degree for Government Jobs:
✔️ Bachelor Degree (B.Sc. / B.Com / B.A. / BBA / BCA / BBM) in Arts, Commerce, Accounts, Science etc.
✔️ Bachelor of Education (B.Ed.)
✔️ Bachelor Degree in Engineering (B.E. / B.Tech) in Engineering disciplines.
✔️ Bachelor Degree in Law (BBL / B.L.)
✔️ Bachelor Degree in Pharmacy (B.Pharm).
✅ What are the Govt jobs after graduation?
✔️ For Railway: Group A, Group B Posts, Non Technical Popular Categories (NTPC), Junior and Middle level Management posts.
✔️ For Central Government: SSC Combined Graduate Level Posts, Union Departmental / Services, SSC Steno, SSC Junior Hindi Translator, UPSC Civil Services etc.
✔️ For Public Sector Banks: Clerical Cadre, Probationary Officer, Management Trainees, Cashier, Junior Level Officers etc.
✔️ For Govt Public Sector Companies: Assistants, Executive Trainees, Junior Supervisors, Junior Level and Middle Level Management Posts, Officers, Non Technical posts
✔️ For Govt Universities / Institutes: Teachers, Assistant Professors, Clerk, Data Entry Operator, MTS, Faculty, Non Teaching posts
✔️ For State Govt / Other Govt Organizations: Assistants, Clerk, Officers, Stenographer, Data Entry Operator, Computer posts, MTS, Agriculture, Sub Inspectors and Govt Service posts.
✅ How to get a graduate job with no experience?
Indian Government Jobs website is best for find your Graduation based Govt Jobs. Every week, eNaukari updates latest Central Government and State Government Degree jobs for freshers and No experienced candidates.
✅ How to apply for graduate jobs through www.eNaukari.in?
Any graduates just visit this page frequently to get latest Govt Jobs updates. Check above table to get latest Government Job Posts & Vacancies, last date to apply and Apply link. Click "Govt Organization" green colour link to get full details.
✅ What degree has most job opportunities in Government Sector?
For eNaukari research, B.Com degree was most wanted degree jobs in Government sector. Other most required degree qualification such as B.E., B.Tech, B.Sc., BBA etc.
✅ Which degree is best for bank jobs?
For public sector banks, you need a bachelor's degree in banking, business administration, finance, Information Technology, Accounting disciplines.